The following is an excerpt from the introduction of my forthcoming dissertation on hip hop, the culture industry, and systemic racism. You can access my masters thesis version @ academia.edu
Negative Framing of Black Victims Through Associations with Hip Hop and Gangster Rap
In the past two years, two killings of unarmed black teenagers, Trayvon Martin (February 26, 2012) and Michael Brown (August 9, 2014), have ignited national debates and commentaries about racism in contemporary America. 
In each case, the defendant, George Zimmerman (Trayvon Martin's killer) and Darren Wilson (Michael Brown's killer), claimed that race was not a factor and that deadly force was required as self-defense. Many citizens, journalists, politicians, and public personalities justified these killings on the basis of self-defense, denied the role of racial prejudice, and vilified the victims by portraying them as "gangsters," "thugs," and "wannabe gangsta rappers." 
Martin and Brown were framed, through identification with "gangsta rap," as violent, aggressive, criminal, and dangerous. 
As evidence that George Zimmerman's shooting of Martin was justifiable self-defense, Ted Nugent claimed that Martin was a "dope smoking, racist gangsta wannabe" responsible for "his bad decisions and standard modus operendi of always taking the violent route."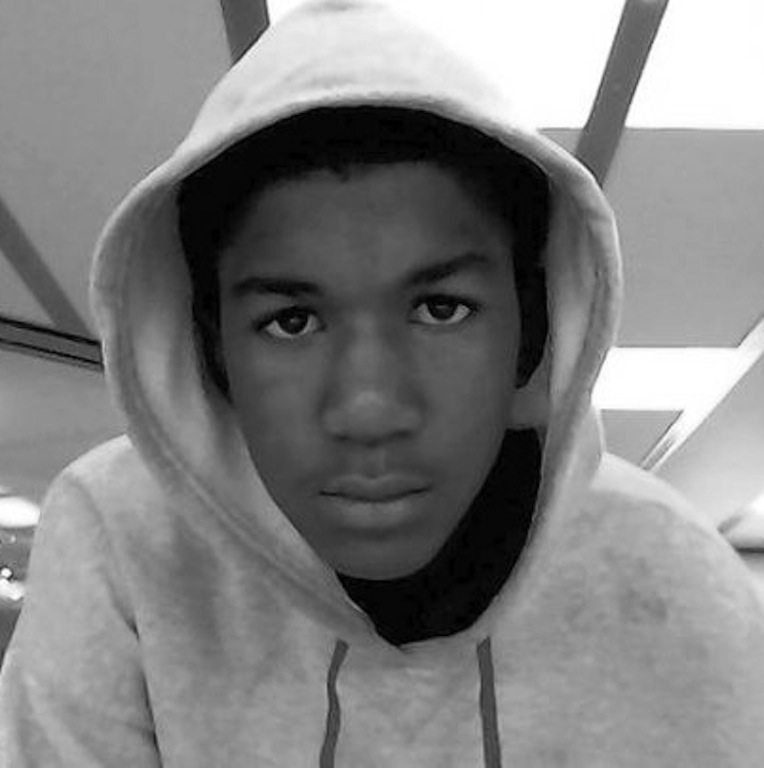 Geraldo Rivera claimed that photographs of "Trayvon posing as a 'gansta' rapper, holding weapons and sporting an elaborate grill on his teeth" were proof that he was a threating individual. Rivera also argued that the hoodie sweatshirt worn by Martin warranted Zimmerman's suspicion because it made Martin look like "every 7/11 robbery suspect ever caught on tape."
"And so it was for a few weeks until the race-baiting industry saw an opportunity to further the racist careers of Al Sharpton, Jesse Jackson, the Black Panthers. President Obama and Attorney General Eric Holder, et al, who then swept down on the Florida community refusing to admit that the 17-year-old dope smoking, racist gangsta wannabe Trayvon Martin was at all responsible for his bad decisions and standard modus operendi of always taking the violent route." (Ted Nugent, Rare.us, 7-18-2013)
"That image of Trayvon as a non-threatening, harmless youngster was later muddled by photographs released by the other side showing Trayvon posing as a 'gansta' rapper, holding weapons and sporting an elaborate grill on his teeth. Additionally, store surveillance video from earlier on the evening Trayvon was killed showed the young man wearing a hoodie and looking like every 7/11 robbery suspect ever caught on tape." (Geraldo Rivera, Latino.foxnews.com 8-15-2014

)